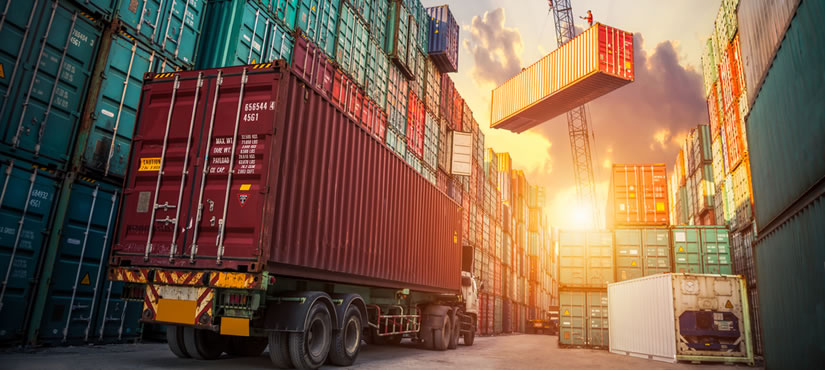 We Integrate complete Logistics processes onto a single enterprise-wide information system
Covers activities related to the physical flow of materials
Unified solutions to accelerate logistic process
Workflow driven management system
ERP integration to improve logistics efficiency
Streamlined operations enable process improvements
Leads to build better relationships
In today's competitive business market Logistics sector have potentially developed to greater degrees, Logistics companies are ever challenged to differentiate their services from real-time competitors and their ultimate objective is to enable an effective & seamless transportation and timely movement of goods. Implementation of Logistics ERP Solutions, strengthens the cooperation, engagement between organizations and clients involved in the logistic process.
ANGLER pioneers in developing innovative superior technology products & solutions for customers with high standards. We focus on Simplifying Operations of our customers for nearly two decades by developing software products to meet their challenges.
To provide our customers with the best on-demand solution, we recently developed ERP solutions for Logistics industry. Our web based Logistics ERP solution acts as a one point solution to manage logistics system. Right from creating employee profile, managing the customer details along with appointment schedules, managing quotations and with features to keep in track of revenue flow, warehouse, and depot details. Our high-end Logistics ERP solutions helps to monitor the entire work flow of the logistics system along with the corresponding reports. Main purpose of this system is to provide efficient automated freight system that reduces chance of errors and ensure zero paper work involved. ERP Solution for logistics industry will help clients achieve faster and sustainable transformation with a focus on achieving outcomes that impact operations at an organizational level.
With end-to-end integration, ANGLER's Logistics ERP Solutions empower freight forwarders by providing complete optimization of business processes, greater insights, higher flexibility, improved customer service capabilities and increased sales & revenue.
We offer the below listed key modules to meet the entire Logistics requirement of our clients.
User Management System : Manages the user role by creating privileges and handling all the masters that are used in the freight activities
Customer Relationship Management : Freight Management Companies can manage, maintain their customer's details and reports can be generated for the same.
Quotation Management System : This feature has been exclusively developed to create, revise/modify, monitor, submit and track simple or complex quotations.
Warehouse Management System : Aims to control the movement and storage of materials within a warehouse and process the associated transactions, including shipping, receiving etc,
Depot Management System : Enables Freight Management Companies to deal with the transactions related to container repair, container conversion and storage handling activities.
Transport Management System : Used to manage local road transport requests from other modules in the ERP. Requests can be assigned to transporters and track the status of the transport request. Drivers can have mobile app to update the status frequently and collect mobile enabled delivery receipt.
Document Collection and Delivery System: This module is to manage the document collection / delivery requests from other modules of this solution. Requests can be assigned to messengers and track the status of the request. Messengers have mobile app to update the status frequently and to upload the collected documents then and there. Module is fully integrated with flatbed scanner and enabled with barcode mechanism to integrate easily with other modules.
This system now become ideal solution of efficiency and cost reduction across functions for logistics companies.
Logistic ERP Solutions with customized & updated Taxation structures
The VAT charges percentage for every type of transport are configured in masters i.e., ports, customers, suppliers. By utilizing this feature various services like Depot Management, Warehouse Management System, Freight Forwarding System etc can easily add the respective tax amount to customer invoices and supplier purchase orders.
Looking to automate and streamline your Logistics operations? We leave our door wide open for Logistics ERP Solutions enquiries, move onto our Contact us page to find out how to get in touch. We are ready to assist you!!!