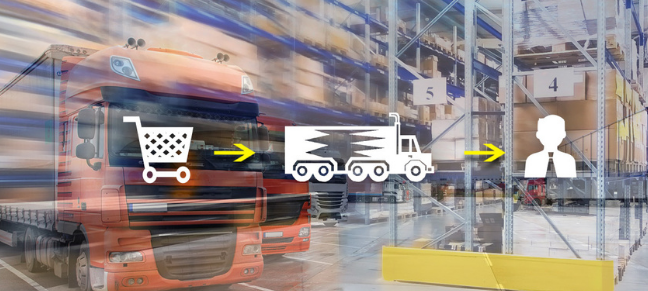 Digital Solutions redefines the way of Transportation & Logistics Industry management. Logistics ERP Software with features to manage warehouse, Depot, Transport, Freight reduces overall operational costs and eliminates supply chain issues. With this Logistics ERP Software Solution 3PL's, Freight Forwarders, logistics and supply management firms can integrate all functional aspects and improve efficiency.
Mobility Makes Execution Faster & better : Mobility aids more visibility & agility to the functions of a supply chain business. It contributes to inform the status of the supply chain to all stakeholders in the ecosystem it operates in (Logistics Service Providers, Customers, Suppliers, Agents, Carriers, etc).
End-to-End Visibility :  This feature is extremely useful for logistics and supply management companies that need to respond to changes in the logistics / supply chain as and when they arise and to avoid problems, bottlenecks, missing goods etc. With almost near real-time information available execution of entire processes is made smooth and almost error free.
Organized Operations: The basic advantage is that clients can easily manage and monitor shipment activities going on in different facets. This supply chain management software leads to optimize operational efficiency, minimize operational costs at the same time deliver high customer satisfaction. Valuable insights you fetch from the logistics ERP system, helps manage things without manual errors and contributes a lot to improve efficacy.
Still if you delay with implementing an ERP software for Transportation & logistics operation then it can cost you high so to deliver high value for your clients and  to drive a competitive advantage in the most efficient way possible contact us  today.