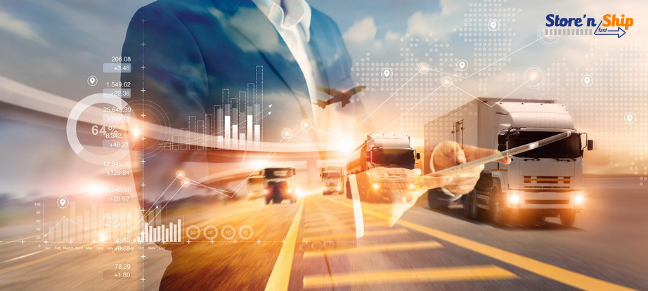 Essentials of Technology Competency
In today's time, we could see logistics & freight forwarding companies automating manual processes to reduce certain back-office operations and promptly improve the customer experience. By digitalizing traditional freight forwarding process freight forwarders can save 40% operations cost besides eliminate established operational inefficiencies.
With this freight forwarding software, you can centralize all aspects of your freight business in one place. This software leads to build agility and respond swiftly to the changes in the industry.
FMS for logistics Company : 
Having owned a Freight Management System, you could allow importers & exporters to share and view relevant information. It's features & modules enable you to connect to your business anywhere any time. Let's user to keep hold on document management and compliance with applicable trade laws. Logistics company using this can witness huge positive influence. It will not only lead to data transparency but also bring in accuracy and productivity.
FMS helps Manage end-to-end operations : 
Our comprehensive solution is specifically designed around freight forwarders' tracking challenges, and requirements. It various on-demand features to suit small businesses, mid-sized freight forwarding companies and enterprises, it integrates the entire operations, branches and all the stake holders of the supply chain into single application and aims at optimizing the entire business management. You can manage the shipment inventory, receipts, and accounting information related to certain shipment.
Benefits of digitalization : 
• Enables Freight forwarders to send automated confirmation emails, and even provide instant quotations.
• Increased tracking ensure customers stay informed for maximizing operational efficiency and profitability.
• Real time communication between suppliers, customers and the workers help execute with efficiency.
• Helps store, manage, and track electronic documents stored in a central repository, organize in ways that make sense for your workflow and access needs.
• Integration with other existing system streamlines processes, reduces costs, and ensures efficiency.
• Automating of tasks will make supply chains faster, more resilient, clearly customer-oriented and at a lower cost.
To make substantial cost as well enable employees and stakeholders in the company to use the software in the best possible manner Call us now and request your free demo.