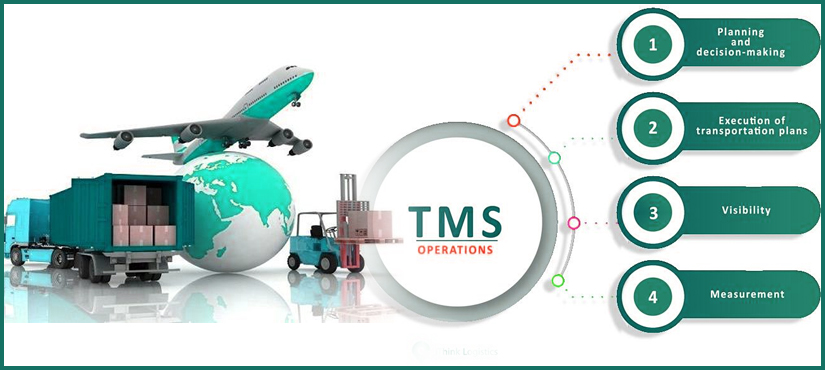 Intermodal freight is different from multimodal transportation as it is conducted according to multiple contracts with different carriers. During the journey of international freight, the amount of handling the cargo is reduced in intermodal, which is cost-saving and eco-friendly. Therefore, there is an increasing demand for intermodal freight transport from freight forwarding companies, but there are challenges to be addressed, both in the domestic and international front.
The fact is that transport companies are struggling to provide reliable services, owing mainly to the lack of flexibility in the transport chain. Notably the infrastructure in some parts of the world cannot really meet the demand for reliable service here. Another challenge is the demand for smart and sustainable transport solutions. The focus is on reducing emissions and environmentally friendly methods, which is a global challenge. It is here that software for transportation management systems come into play.
Intermodal Transportation Management gains Preference
.
The challenges for intermodal freight transport can be overcome but this is also an opportunity for stakeholders involved to stay ahead of the competition and contribute positively to the global demand for smart and sustainable solutions like supply chain management software.
Businesses opt for intermodal freight transport on both domestic and international routes because it reduces the amount of handling done with the cargo during the journey and can reduce costs besides being also a safe and secure way as it eliminates handling of the freight itself during its transportation. This helps reduce damage and loss to the cargo and reduces time. Drivers are able to handle additional loads in a shorter time. Intermodal freight is transported in containers by different modes of transportation, containers that are designed adhering to ISO dimension guidelines.
Intermodal transportation management helps additional security to be provided at rail tracks, terminals and ramps, to prevent pilferage and theft. And as mentioned earlier intermodal transportation is eco-friendly, whereas rail transport is more efficient and cost-effective. Fuel efficiency reduces greenhouse gas emissions and carbon pollution.
We can provide you a customisable software application to help you connect every aspect of your transportation logistics management and supply chain integration which can reduce your expenses significantly. Write to us to know more about our product - Transportation Management Software (TMS). We will be happy to get in touch with you and discuss upon your needs and expectations.