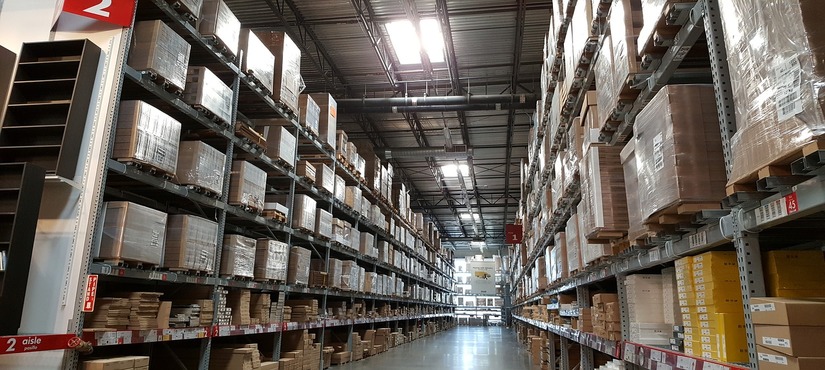 A Warehouse Management System (WMS) provide a wide range of benefits to logistics industries. It increases the preciseness across the supply chain and provides more accurate data to improve the teamwork and increase the productivity.
Here are some of the benefits of implementing a warehouse management system.
Increased inventory accuracy
The most significant benefit of a Warehouse Management System are efficient inventory tracking and improved stock control; it helps you to deliver the products to the customers at the right time they required, thus, it increases the level of customer satisfaction. In addition, it assists to achieve more efficiency, cost cuttings and better profits by eliminating the potential operating costs that acquired due to some accuracy errors.
Enhanced warehouse processes
The right Warehouse Management Software allows you to improve the warehouse processes faultlessly. Automate the warehouse process reduces the complexity of warehouse team for delivering the product, and helping them to handle the unavoidable in-house problems that need to be solved.
Strengthen Customer Relationship
An Effective Warehouse Management System aids to build a strong relationship with your customer and suppliers by reducing errors in the order fulfillment process. And also, the system confirms that the customers receive undamaged products and quickly. It's system-driven efficiency that helps you lessen the number of complaints from customer or suppliers and improve your warehouse operations.
Reduced Operational Costs
A Good Warehouse Management System can help you reduce waste by effectively managing the usage of warehouse space & labors. It calculates the optimum location for each item, ensuring space is balanced against the pick and put-away effort. It systematically optimizes your space, travel path and also reduce your space costs. Ultimately it leads you achieve the highest productivity with low spend.
If you are interested to install WMS for your warehouse, make sure that the system you are choosing has the right capabilities for your needs. The right selection should help you to achieve your business goal. Boost your business profits and strengthen customer relationship with our Store'n Ship Fast Warehouse Management Software. Contact our experts now.