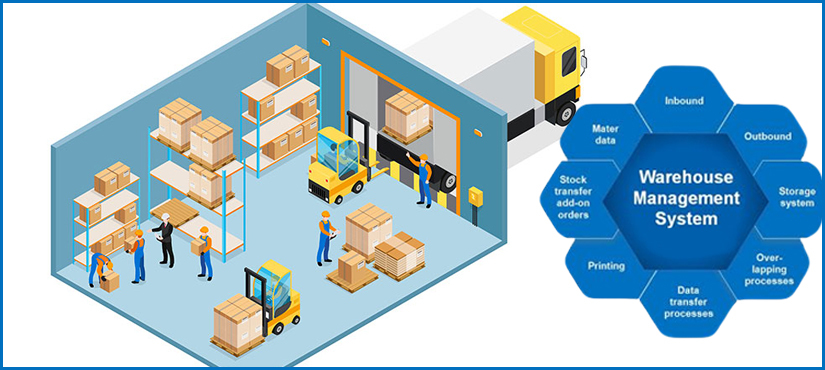 Introduction
A well-established logistics solutions company offering complete range of services by partnering with clients throughout their shipment lifecycle.
Problem Outline
Client's warehouse supervisor was facing difficulty to maintain stock, make the best use of their Inventory space for racking & picking, so they were seeking for an integrated solution that automates the entire logistics operations and enables them to operate smoothly. In specific, they need a warehouse inventory management system to streamline the operations of their existing warehouses.
Solution Summary
We provided them with WMS Software and enabled them to optimise and streamline the flow of products in and out of their warehouse. By using this cutting edge stock management system they could gain overall control, visibility improve service levels to end customer.
Helps user to get accurate data of stocks in real time, and also view trends and respond to changing market demands without losing out on sales opportunities
Allows user to handle stock using QR codes, RFID scanners and identify an accurate location to keep all products ready to set off on the journey to the customers
Do Cross docking and move orders directly from the receiving dock to the shipping dock without placing items on selves
Assess product placement regularly and adjust your warehouse layout seasonally or as demand changes
Besides, this warehouse inventory management helped the client to manage their warehouse operations seamlessly, save money through avoiding excess stock and decrease the time taken to fulfil an order by applying different inventory management strategies. The back-office processes involved with stock & sales order management are often time-consuming, but with the right WMS software you could, decreases the risk of human error, increases efficiency and saves time and money on manual labour.
Benefits 
Helps Optimize storage space and make room for new products
Enables track Inventory & enhance customer Loyalty
Enhanced Pick / Pack shipping effectiveness
Access the data anytime, anywhere using mobile devices
Provide detailed reporting to support inventory forecasts
To utilize our
supply chain and logistics
technology solutions and keep your customers updated on order statuses in real time,
contact us
we will enable you to better serve your
logistics customers
.