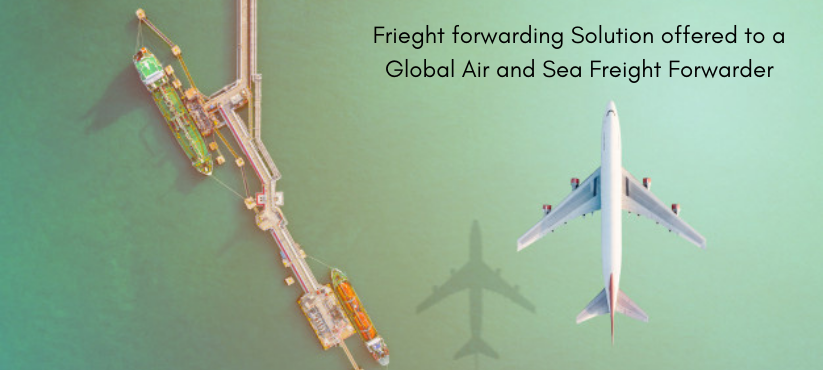 Introduction
Client provides Global Air & Sea freight forwarding services to companies big & small worldwide. Their C&F services ensure professionalism, they help their clients navigate through all key freight documents and also for any confusion that come across the way.
Problem Outline
Client major challenge was data redundancy caused by multiple entries of the same address in their database, inconsistent data, wasted space, and effort to maintain data. They were in need of information technology platform that helps streamline their time intensive business processes and workflows, help them eliminate errors in manual data entry and the need for a variety of data quality checks.
Solution Summary 
We having understood the client's need for streamlining entire freight forwarding operations, processing large amount of data starting from task assignment to task management helped them digitize. Now they electronically communicate the real time shipment information with their customers, partners, agents & international offices.
With our Freight Forwarding Solution client configures mail template based on agent needs, defines multiple level approval processes, easily maintains clearance & forwarding jobs, Fastly tracks the finance & accounts details, creates the rule for routing order, assists with complete quotation management and improve business productivity.
User friendly features include the following 
Auto Email trigger to customer
Organize, Track, routing Order & maintain log with agent status
View analytics for improvement
Get cargo arrival information
Results / Benefits
Maximize efficiency through workflow integration & automation of manual process
Streamline all activities across disciplines – data entry, Accounting, Customer support
Optimize the entire business management and thereby reduce errors & cost
An efficient platform to plan & simplify operational execution for all stakeholders to operate at the highest level of efficiency.To learn more about
Store'n Ship Fast
's
Freight forwarding Solution
 make sure to visit
our website
and analyze your data to identify specific areas for additional cost savings and performance enhancements.
Client Testimonial
The Solution provided helped us deal with data redundancy and stay competitive in the industry, handle most challenging tasks easily.